What is WireGuard vpn and its significance in the VPN industry
WireGuard is a modern and groundbreaking VPN (Virtual Private Network) protocol that offers a faster, simpler, and more secure method for online communication. It was developed by Jason A. Donenfeld and introduced to the public in 2016. What sets WireGuard apart from traditional VPN protocols is its simplicity and efficiency.
With WireGuard vpn, users can enjoy a streamlined setup process and improved performance compared to older protocols like OpenVPN and IPsec. Its lightweight code base makes it faster and more secure, making it a worthy consideration for individuals and businesses alike.
Advantages of WireGuard over traditional VPN protocols
One of the key advantages of WireGuard is its speed. Due to its efficient design, it can provide faster connection speeds and lower latency, resulting in improved performance for users. This is particularly beneficial for activities like streaming, gaming, and downloading large files.
Another advantage is its simplicity. WireGuard free has a concise code base, making it easier to audit and less prone to security vulnerabilities. The protocol also utilizes modern cryptography, providing robust encryption and secure data transmission.
In addition, WireGuard offers seamless roaming capability, allowing users to switch networks without losing their VPN connection. This is especially useful for individuals who frequently switch between different Wi-Fi networks or use mobile data.
Overall, WireGuard represents the future of VPN technology, offering a more efficient and secure solution for online privacy and network connectivity. As its adoption continues to grow, it is poised to revolutionize the VPN industry.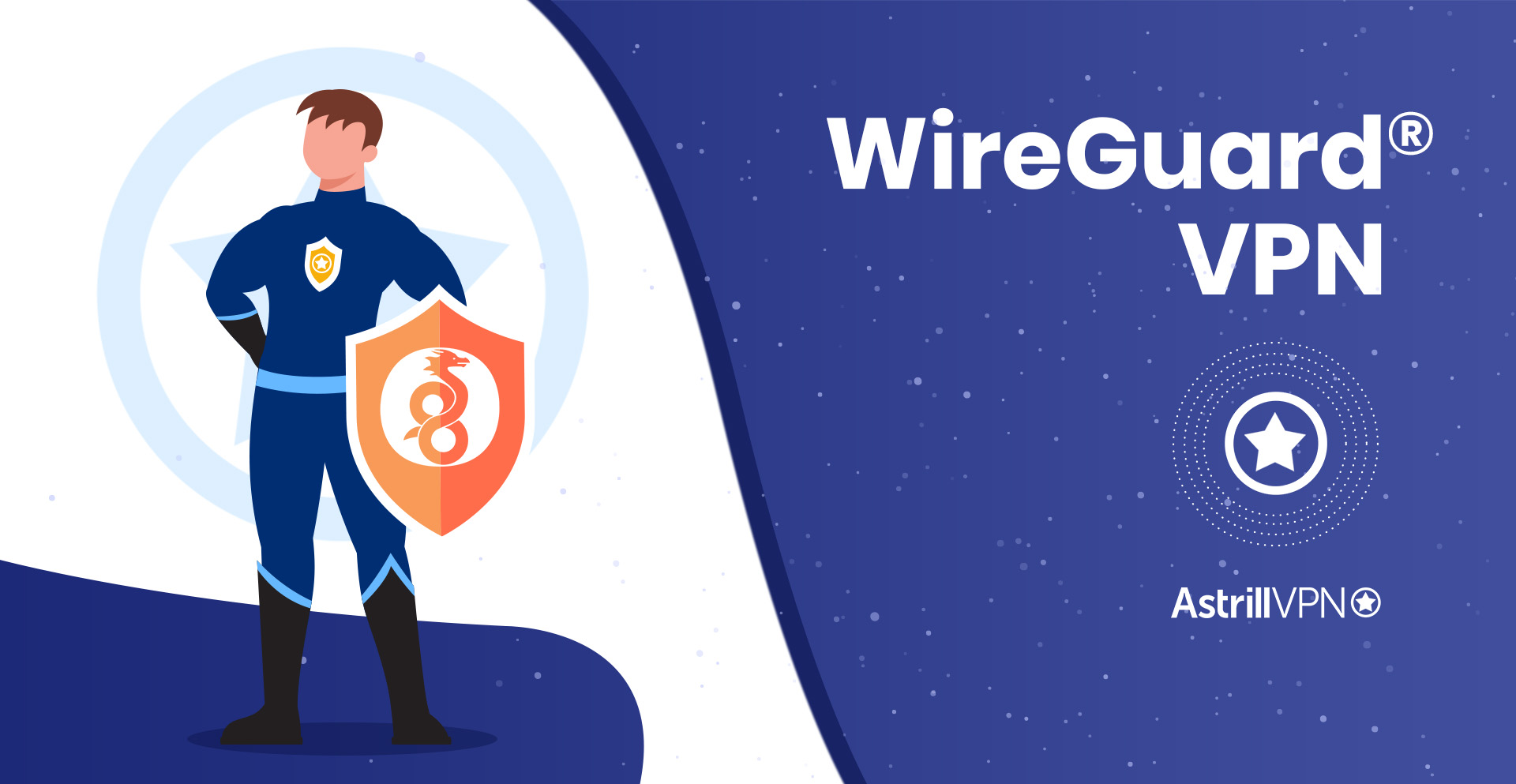 How Does WireGuard Work?
WireGuard's simplified and efficient design
WireGuard stands out in the VPN industry for its streamlined and efficient design. Unlike traditional VPN protocols that can be complex and resource-intensive, WireGuard offers a simple and lightweight alternative. Its code base is concise and easy to audit, making it less prone to security vulnerabilities.
The simplicity of WireGuard extends to its setup process. With only a few lines of configuration and minimal dependencies, users can quickly configure and connect to a WireGuard VPN server. This user-friendly approach eliminates the need for extensive technical knowledge or complicated network settings.
Key principles and encryption algorithms
WireGuard incorporates a set of key principles to ensure secure and private communication. At its core, it utilizes modern and high-performance encryption algorithms, including Curve25519 for key exchange, ChaCha20 for symmetric encryption, and Poly1305 for message authentication.
These algorithms work together to provide robust encryption and data integrity, ensuring that users' online activities remain confidential and protected. WireGuard also implements Perfect Forward Secrecy (PFS), which generates unique session keys for each VPN connection, making it more secure against potential attacks.
Additionally, WireGuard operates at the network layer rather than the application layer, allowing it to provide VPN functionality without the need for additional software or complex configurations. This approach improves efficiency and reduces overhead, resulting in faster connection speeds and lower latency for users.
In summary, WireGuard's simplified and efficient design, coupled with its strong encryption algorithms, positions it as the VPN of the future. Its user-friendly setup process and superior performance make it a compelling option for individuals and businesses looking to enhance their online privacy and network connectivity.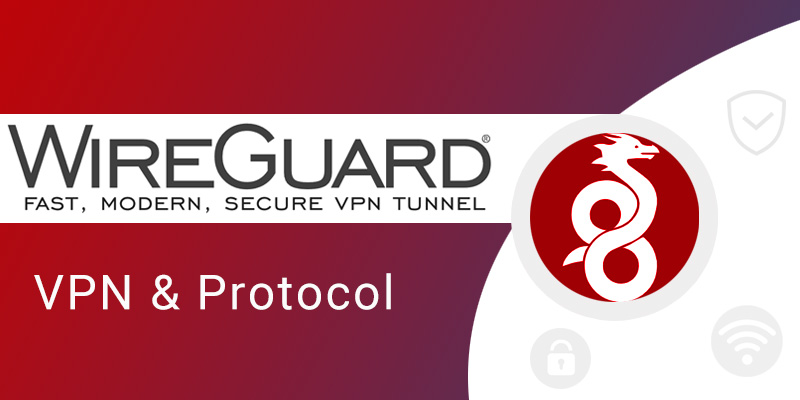 Setting Up WireGuard
Installing WireGuard on different operating systems
To set up WireGuard on your preferred operating system, you will first need to install the WireGuard software. Thankfully, WireGuard supports a wide range of operating systems, making it accessible to a diverse user base.
For Linux users, WireGuard can be easily installed using package managers such as APT or YUM, depending on the distribution you are using. The installation process typically involves running a few simple commands, and detailed instructions can be found on the WireGuard website.
If you're using a macOS device, you can install WireGuard using Homebrew, a popular package manager for macOS. Simply open Terminal and enter the required command to install the software.
For Windows users, WireGuard has a user-friendly installer that can be downloaded from their website. This installer will guide you through the installation process, making it easy to get WireGuard up and running on your Windows device.
Configuring WireGuard for client and server connections
After installing WireGuard, the next step is to configure it for client and server connections. This involves creating a configuration file for both the client and server.
The server configuration file will define parameters such as the server's private key, its listener settings, and the allowed IP addresses for the clients. On the other hand, the client configuration file will include the client's private key, the server's public key, and the endpoint to connect to.
Once the configuration files are set up, they can be easily imported into the WireGuard software. This will establish the necessary connections between the client and the server.
It's important to note that configuring WireGuard may require some networking knowledge and understanding of IP addressing. However, the official WireGuard documentation offers clear and detailed instructions to help you through the process.
By following these installation and configuration steps, you'll be able to set up WireGuard and enjoy its secure and efficient VPN services on your preferred operating system.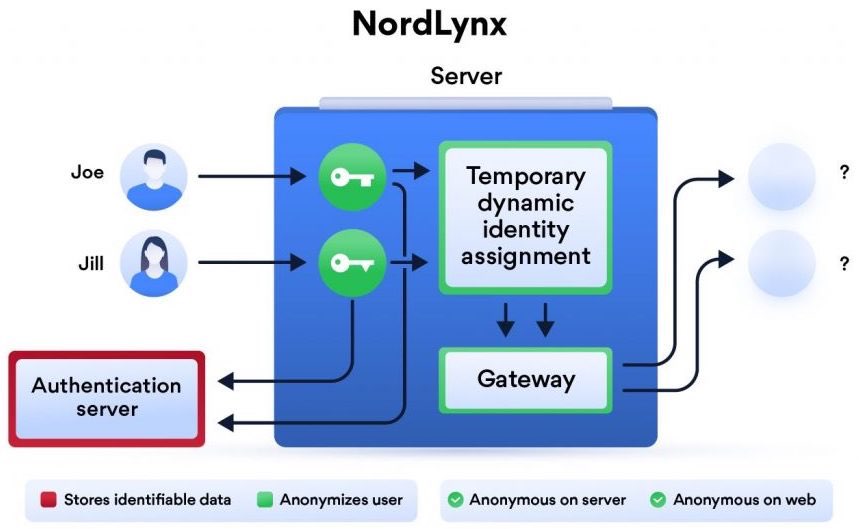 Authentication and Key Management
Generating and sharing public and private keys
WireGuard utilizes a unique approach to authentication and key management. Instead of relying on traditional certificates or authentication methods, it utilizes a system of public and private key pairs.
To establish a connection, both the client and the server generate their own public and private keys. These keys are used for authentication and encryption purposes. The public key is shared between the client and the server, while the private key remains securely stored on the device.
The process of generating and sharing the keys is relatively simple. WireGuard provides commands that can be run on the command line to generate the keys automatically. Once generated, the public key is shared with the server, and the server's public key is shared with the client.
Implementing secure authentication in WireGuard
WireGuard ensures secure authentication through the use of these public and private keys. Each device, whether it is the client or the server, verifies the authenticity of the other device by comparing their public keys. This process prevents unauthorized devices from establishing a connection.
Additionally, WireGuard incorporates perfect forward secrecy (PFS) by generating ephemeral session keys. These session keys are periodically changed, ensuring that even if one session key is compromised, the security of future connections remains intact.
By implementing these measures, WireGuard ensures secure and reliable authentication for its users, enhancing the overall security of the VPN connection.
With WireGuard's innovative approach to authentication and key management, users can enjoy a high level of security and peace of mind when connecting to VPN networks.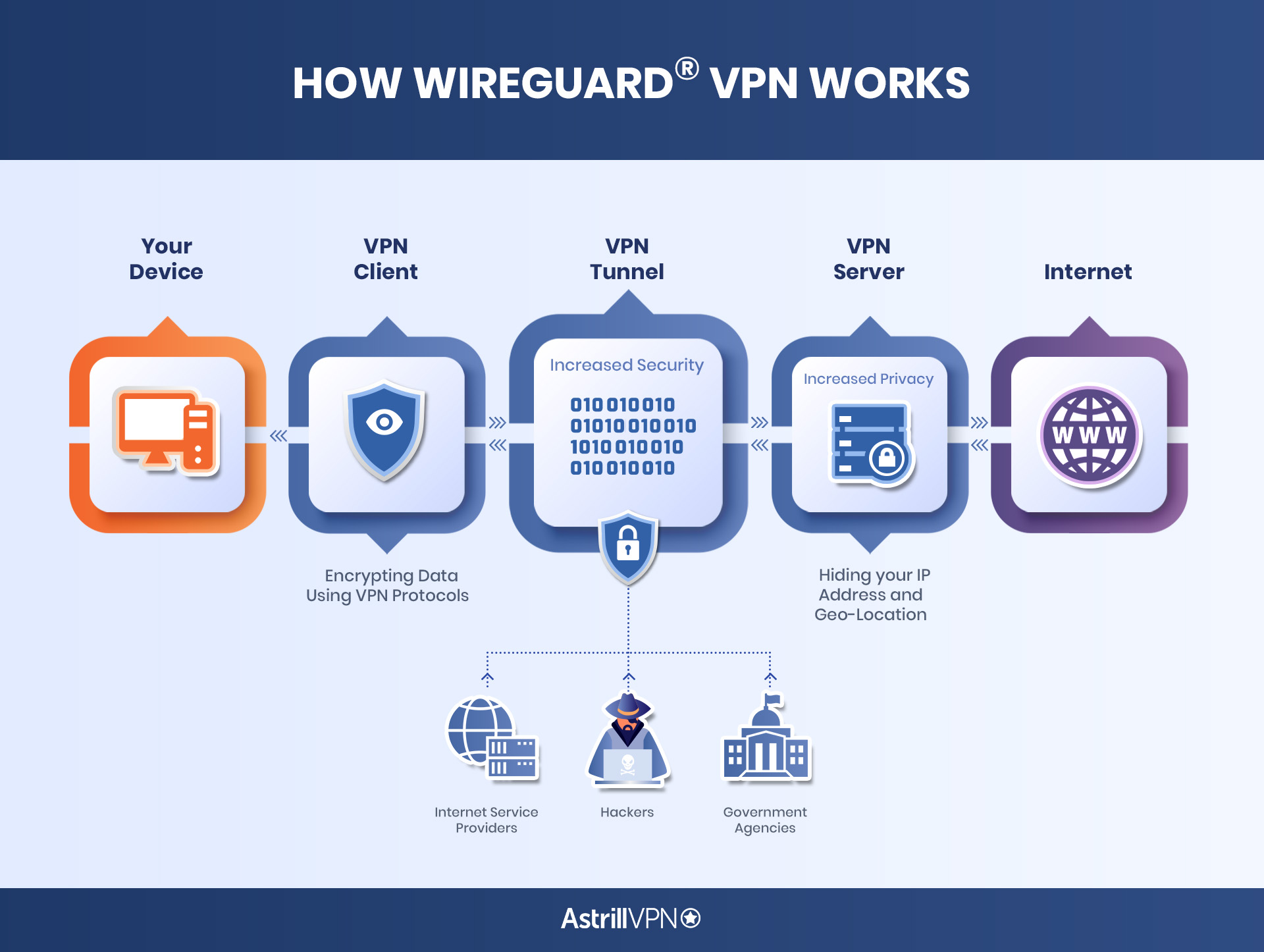 Performance and Speed
WireGuard's impact on network speed and latency
WireGuard is a cutting-edge VPN protocol that is known for its exceptional performance and speed. Unlike traditional VPN protocols such as OpenVPN and IPSec, which often suffer from high latency and slow connection speeds, WireGuard has been designed to optimize network performance.
With its streamlined codebase and efficient encryption algorithms, WireGuard minimizes the overhead required for tunneling and encryption, resulting in significantly lower latency. This means that users can experience faster response times and smoother browsing experiences compared to traditional VPN protocols.
Furthermore, WireGuard utilizes state-of-the-art cryptographic protocols such as Curve25519 for key exchange and ChaCha20 for encryption. These protocols are highly efficient and have been carefully selected to ensure maximum performance without compromising security.
Comparing performance with other VPN protocols
In independent tests, WireGuard has consistently outperformed other VPN protocols in terms of speed and efficiency. Its lightweight and concise codebase enable faster connection establishment, allowing users to connect to VPN networks almost instantaneously.
Compared to traditional protocols like OpenVPN, WireGuard has demonstrated significantly lower CPU usage, reducing potential bottlenecks and delivering a smoother user experience. Additionally, its innovative approach to key management and authentication eliminates the need for computationally intensive operations, further improving performance.
Overall, WireGuard's commitment to performance and speed makes it a top choice for individuals and organizations looking for a reliable VPN solution that doesn't compromise on network performance. With WireGuard, users can expect a seamless and high-speed browsing experience, ensuring optimal productivity and connectivity.