In a world where fast and reliable internet access is crucial, understanding how to optimize your internet speed is essential. One important factor in this process is the Domain Name System, more commonly known as DNS.
Overview of DNS and why it's important for internet speed optimization
The Domain Name System is like the phone book of the internet. It translates human-readable website addresses, such as www.example.com, into computer-readable IP addresses, which are a series of numbers that computers use to communicate with each other. This translation is necessary because computers communicate using IP addresses, not website addresses.
When you type a website address into your browser, your computer sends a request to a DNS server to find the corresponding IP address. The DNS server then sends back the IP address, allowing your computer to connect to the desired website. This entire process happens in a matter of milliseconds.
The performance of your DNS server can have a significant impact on your internet speed. If the DNS server is slow or inefficient, it can delay the process of translating website addresses, resulting in slower loading times for websites. By optimizing your DNS settings, you can improve the speed at which your computer connects to websites, ultimately enhancing your overall internet browsing experience.
To increase internet speed through DNS optimization, you can follow these steps:
Choose a high-performance DNS provider: Different DNS providers have varying levels of speed and reliability. Research and select a DNS provider known for fast and responsive servers.
Clear DNS cache: Your computer stores DNS information in a cache to speed up future requests. However, this cache can become outdated or corrupted, leading to slower performance. Clearing the DNS cache can help resolve this issue.
Enable DNS prefetching: Some browsers have a feature called DNS prefetching, which automatically resolves website addresses in the background. Enabling this feature can reduce the time it takes for your browser to load websites.
By understanding the role of DNS and implementing these optimizations, you can enhance your internet speed and enjoy a smoother online experience. Remember to periodically evaluate your DNS settings and make adjustments as needed to ensure optimal performance.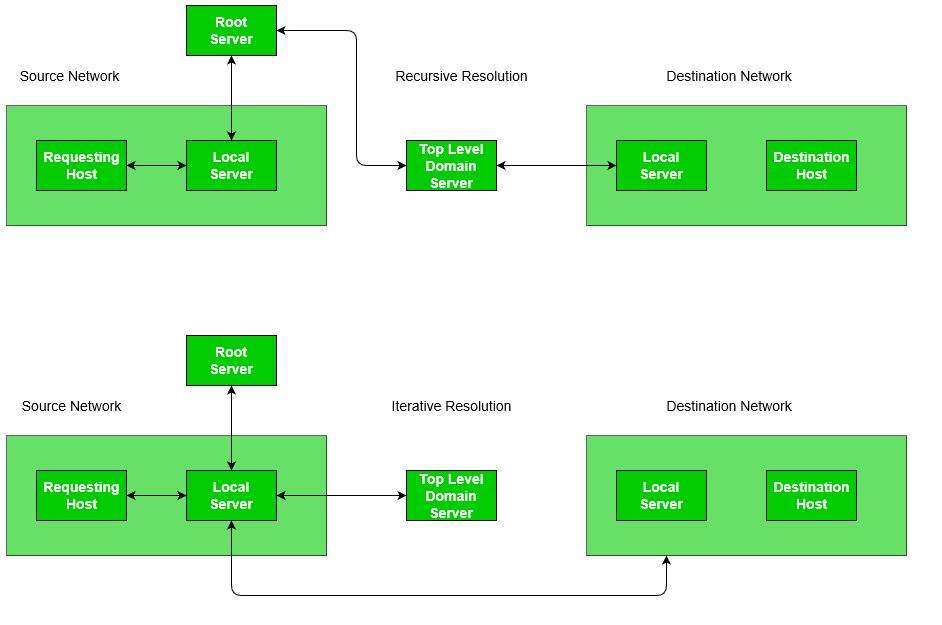 Understanding DNS
Exploring the concept of DNS and its role in resolving domain names into IP addresses
In our interconnected digital world, we often take for granted the seamless browsing experience we enjoy. Have you ever wondered how your device knows how to find a website when you type in its domain name? That's where DNS comes in.
DNS, or Domain Name System, is like the phonebook of the internet. When you enter a website's domain name, such as www.example.com, your device needs to find the IP address associated with that domain to establish a connection. The DNS acts as a translator, converting the domain name into its corresponding IP address.
The DNS has several components that work together to make this happen. These include the recursive resolver, authoritative server, and root server. When you enter a domain name, your device sends a query to the recursive resolver, which then searches for the IP address in its cache. If it doesn't have the information, it communicates with the authoritative server for that domain. If even the authoritative server doesn't have the data, the recursive resolver will contact the root server to obtain the necessary information.
Now, let's talk about how DNS can help increase your internet speed. When you access a website, your device needs to fetch its content from the server where it is hosted. A faster DNS resolution means your device can quickly find the correct IP address, reducing the time it takes to establish a connection and load the webpage.
To optimize your DNS settings and improve internet speed, you can consider changing your DNS provider. Popular options include Google Public DNS, OpenDNS, and Cloudflare. By switching to a faster DNS provider, you can potentially shave off a few milliseconds from your connection time.
Remember to consult your internet service provider or IT department before making any changes to your DNS settings to ensure compatibility and best practices.
By understanding the concept of DNS and optimizing your settings, you can enhance your browsing experience and enjoy faster internet speeds. So, the next time you surf the web, spare a thought for the behind-the-scenes work of DNS that makes it all possible.
Factors Affecting Internet Speed
Identifying the various factors that can impact internet speed, including DNS settings
Are you tired of slow internet speeds? If so, it's time to understand the factors that can affect your internet speed and how you can optimize it. One crucial aspect is your DNS (Domain Name System) settings.
The DNS is like the address book of the internet. When you browse a website, your device sends a request to a DNS server, which translates the website's domain name into its corresponding IP address. This translation allows your device to connect to the website's server and load the content. However, if your DNS settings are not optimized, it can lead to slower internet speeds.
How can you enhance your DNS settings? Here are a few steps you can take:
Check your current DNS settings: Determine which DNS server your device is using. By default, it usually relies on your internet service provider's (ISP) DNS server. However, these servers might not always be the fastest or most reliable.
Consider using a third-party DNS server: Providers like Google Public DNS or Cloudflare offer free DNS services that are often faster and more secure than ISP servers. Changing your DNS settings to these alternatives can result in improved internet speed.
Test different DNS servers: You can perform speed tests to determine which DNS server performs best for your location. Several online tools and services allow you to test the response times of different DNS servers and select the one that provides optimal results.
Regularly update DNS settings: DNS servers' performance can change over time, so it's important to review and update your DNS settings periodically to ensure you are using the best server available.
By optimizing your DNS settings, you can experience faster internet speeds and a smoother browsing experience. Remember, the DNS is just one factor that influences internet speed, so it's also essential to consider other factors like your internet plan, network congestion, and equipment performance.
Improving Internet Speed with DNS
Methods to increase internet speed by optimizing DNS settings
Have you ever experienced slow internet speeds despite having a high-bandwidth connection? You might be surprised to learn that one potential solution lies in optimizing your Domain Name System (DNS) settings.
Changing DNS Servers
Switching to a faster DNS server can significantly improve your internet speed. Instead of using your default DNS server provided by your Internet Service Provider (ISP), you can opt for alternative DNS servers such as Google Public DNS or Cloudflare DNS. These servers are designed to provide faster and more reliable DNS resolution, leading to quicker website loading times.
Exploring different DNS server options and how to change them for better performance
There are several DNS server options available, each with its own advantages. Google Public DNS is known for its fast, reliable, and secure performance. Cloudflare DNS focuses on privacy and security while maintaining high-speed connections. OpenDNS offers advanced filtering options to block unwanted content.
To change your DNS server settings, you can follow simple steps on your device or router. By accessing the network settings, you can enter the desired DNS server addresses to replace the default ones.
Using DNS Benchmarking Tools
To find the fastest DNS server for your location, you can utilize DNS benchmarking tools such as Namebench or DNS Jumper. These tools analyze the performance of different DNS servers and provide recommendations based on speed and reliability.
Clearing DNS Cache
Clearing your DNS cache can also help improve internet speed. Whenever you visit a website, your device stores the domain name and corresponding IP address in its cache. Over time, this cache can become cluttered and lead to slower browsing. Clearing the cache refreshes the DNS records and allows for faster resolution.
To clear your DNS cache, simply open the command prompt (Windows) or terminal (Mac), and enter the appropriate command.
By optimizing your DNS settings, you can enhance your internet speed and enjoy a smoother browsing experience. Whether it's changing DNS servers or clearing the DNS cache, these methods can make a noticeable difference in your internet performance.