If you're navigating the world of network protocols, you might find the names V2Ray VLESS and V2Ray VMESS popping up frequently. These two are quite popular, each for its own reasons. As you delve deeper into the intricacies of internet connectivity protocols, understanding the distinction between V2Ray VLESS and V2Ray VMESS is quite valuable.
Overview of V2Ray VLESS and V2Ray VMESS protocols
V2Ray is an open-source network protocol that offers diverse solutions including network proxies and VPN. It houses several sub-protocols within it, of which VLESS and VMESS are subsets.
V2Ray VLESS and V2Ray VMESS both fall under the umbrella of V2Ray's transport protocols, each offering unique features.
V2Ray VLESS is a lightweight and streamlined protocol that offers impressive speeds and low latency. If your priority is speed and performance, this protocol could potentially be your best bet. It removes a few features seen in other protocols to maintain a slim profile, focusing primarily on transport efficiency.
On the other hand, V2Ray VMESS is designed to be highly flexible and configurable. It enables users to make fine adjustments to meet their specific needs. If you have particular requirements for your internet use, this protocol allows you to customize several parameters and may prove to be more beneficial.
Now, the question arises – V2Ray VLESS or V2Ray VMESS, what do you use? The choice ultimately depends on your specific needs. For most users looking for high-speed browsing with low latency, V2Ray VLESS may be ideal. However, if your usage requires fine-tuning or specific customizations, V2Ray VMESS could be the better pick.
In conclusion, both V2Ray VLESS and V2Ray VMESS come with their respective strengths. Your choice, therefore, should be dictated by personal network requirements and constraints.
V2Ray VLESS
As the digital age continues to burst with unlimited resources and online connectivity, understanding the tools at your disposal becomes more important. In the world of network protocols and proxy servers, V2Ray VLESS creates a buzz for tech-savvy individuals and cyber tech communities alike.
Explanation of V2Ray VLESS and its advantages
V2Ray VLESS is a network protocol, an evolution from the VMess protocol. While both are part of the V2Ray project, VLESS is designed to provide a simpler, more efficient solution. This minimalistic design results in decreased latency and increased speed, making internet browsing a more streamlined experience.
Features and benefits of using V2Ray VLESS
One notable feature of V2Ray VLESS is its compatibility. It works efficiently with various systems, including Windows, Mac, Linux, and even Android. As a result, you can enjoy a fast and secure browsing experience irrespective of your device or operating system.
Furthermore, V2Ray VLESS supports multi-protocol, which means you can switch between TCP, mKCP, WebSocket, and HTTP/2 according to your needs. This added flexibility enhances your browsing experience while ensuring its versatility.
The protocol also plays nicely with Transport Layer Security (TLS), which further cements its place as a secure and speedy option for network communication.
How to set up and configure V2Ray VLESS
Setting up V2Ray VLESS involves a few steps. First, you need to install the application on your respective device. Afterwards, depending on your chosen platform and configuration, you may have to adjust the inbound and outbound settings according to your needs.
Subsequently, begin the server configuration. In most cases, it's advisable to use the latest version of the software for improved security and performance. Lastly, after setting the configurations, ensure to save and restart the V2Ray service for the system to activate the new settings.
To wrap up, V2Ray VLESS offers you a multitude of ways to protect your digital footprint, browse faster and secure your network communication. The advantages and features it houses are definitely worth exploring in the pursuit of enhanced online experiences.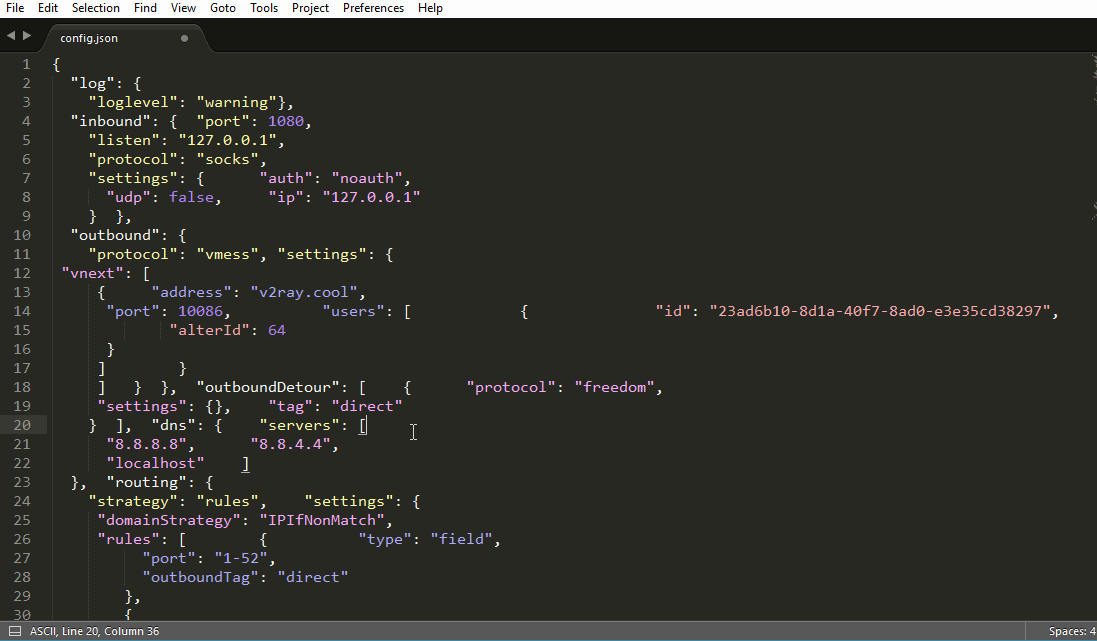 V2Ray VMESS
Stepping into the realm of VPN technology, it is impossible to overlook the V2Ray ecosystem, especially the widely popular V2Ray VMESS protocol. The VMESS protocol is an integral component of the V2Ray platform, a network proxy tool that provides an efficient and flexible VPN solution. With its dynamic and high-security features, V2Ray VMESS has rapidly gained popularity among online security enthusiasts.
Explanation of V2Ray VMESS and its advantages
The brainchild of Project V, V2Ray VMESS is a custom-made protocol designed to improve encrypted communication over the internet. Its primary advantage lies in its flexibility and adaptability to support multiple protocols, including TCP, UDP, WebSockets, and HTTP/2. Besides, it profoundly enhances security by obfuscating data, making it nearly impossible for adversaries to trace your online activities.
Features and benefits of using V2Ray VMESS
Here's a quick overview of what makes V2Ray VMESS tick:
Enhanced Security: VMESS operates on a layered encryption mechanism, ensuring your data remains impervious to potential cyber threats.
Protocol Support: VMESS's compatibility with multiple communications protocols expands its usability across different networking scenarios.
Dynamic Configuration: V2Ray's dynamic strategy for handling network protocols allows each request to be handled more efficiently, facilitating a smoother and faster internet experience.
How to set up and configure V2Ray VMESS
Setting up V2Ray VMESS can be intimidating for the unprepared due to its technical nature. For "DIY" enthusiasts, the official V2Ray documentation provides detailed configuration instructions. But for those wanting a more straightforward setup, several user-friendly V2Ray clients can automate the process, including BifrostV for Android and Shadowrocket for iOS.
Keep these considerations in mind, and you'd be well on your way to leveraging V2Ray VMESS for efficient, secure, and flexible VPN networking.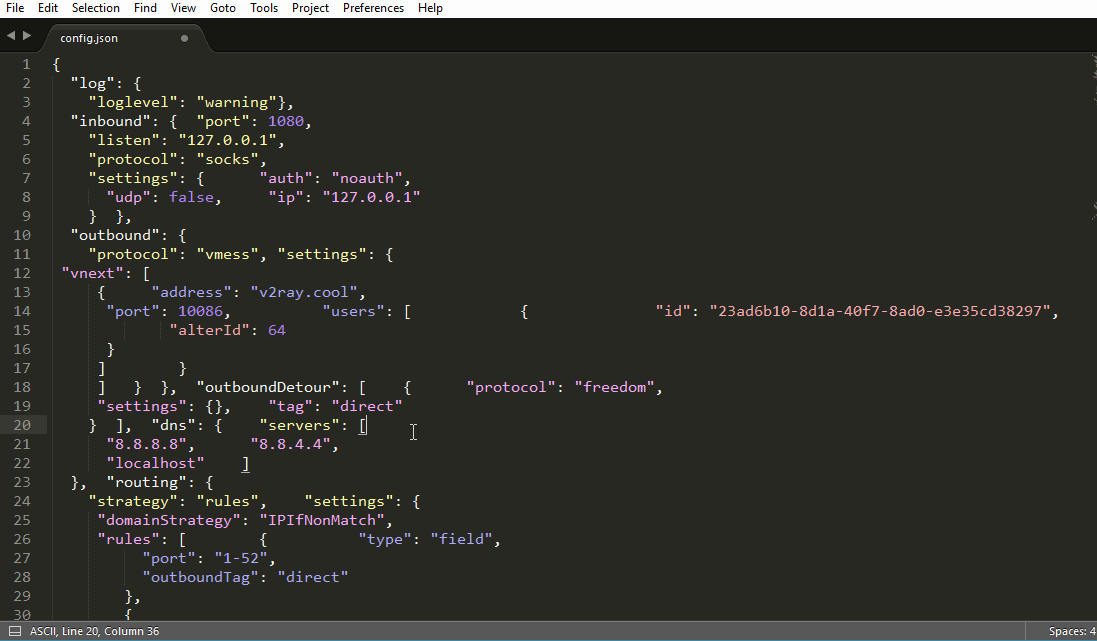 Which to Choose: VLESS or VMESS?
The choice between V2Ray VLESS and VMESS should be made based on specific criteria specific to your use-case scenario requirements.
Comparison of V2Ray VLESS and V2Ray VMESS protocols
V2Ray VMESS is a flexible, robust, and configurable proxy protocol with superior reliability and security. It supports multiple transport types and adds different headers to avoid suspicion from internet providers.
V2Ray VLESS, on the other hand, is a more simplified version, with fewer features and less complexity, which makes it faster than VMESS. It's designed with a minimalistic approach, which eliminates the handshake-up process and results in fewer consumption resources.
Factors to consider when choosing between VLESS and VMESS
Before making the choice, few factors need to be taken into account such as complexity, speed, reliability, and anonymity. The V2Ray VLESS is for those who are looking for a simplified protocol with less complexity and higher speed. While the V2Ray VMESS is more suited to those requiring a robust, highly configurable protocol with superior reliability and strong anonymity.
Use cases and scenarios for each protocol
V2Ray VLESS is suitable for private networks or users seeking a simple and fast proxy protocol with lesser server load. It's designed for direct communications with fewer overheads.
V2Ray VMESS, on the other hand, is best for those seeking a highly secure pathway through different internet environments. It's suitable for environments with high censorship and internet suppression where strong anonymity and security are paramount.
Remember, the requirement or preference of a user will define what suits them better. It is always advisable to understand the strengths and weaknesses of each protocol to get the most out of it.
The comparison between key attributes of VLESS and VMESS is depicted below:
| Attribute | V2Ray VLESS | V2Ray VMESS |
| --- | --- | --- |
| Complexity | Low | High |
| Speed | High | Balanced |
| Security & Anonymity | Basic | Advanced |
| Resource Consumption | Low | Medium |